Youth Weekend Away in Bologna
Please note that you have to be registered on our website to access to the registration page!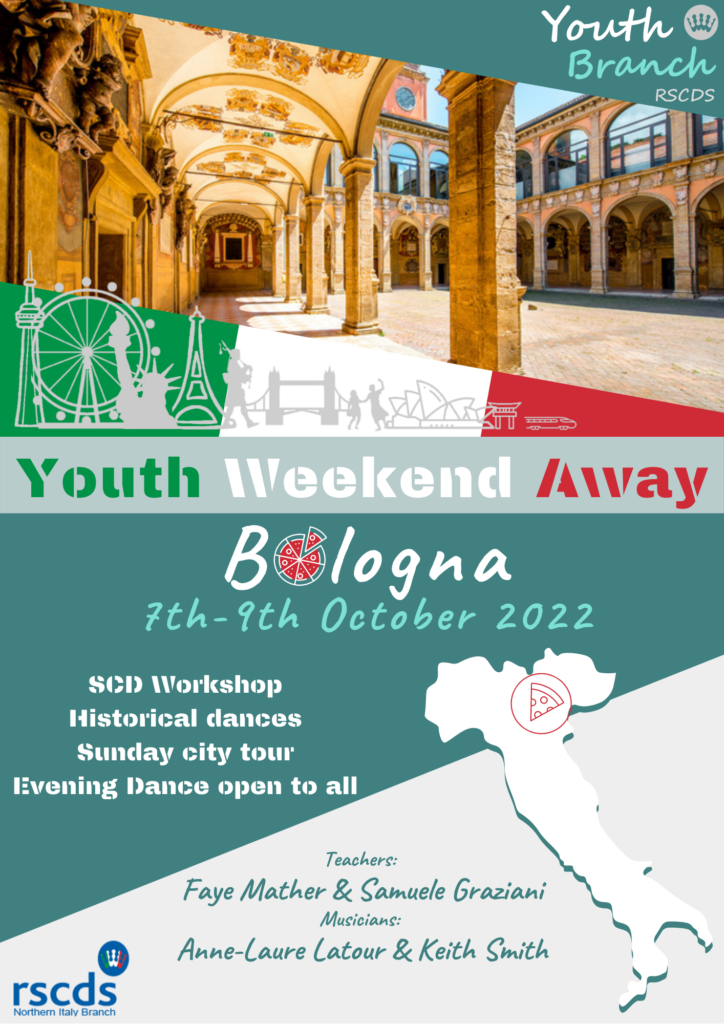 Our Youth Weekend Away in Bologna is finally happening!
Save the Date! 7th-9th October 2022!
Isn't dancing better with friends, gelato, pizza, and wine? Join us next fall for a smashing weekend of Scottish Country Dance in the lovely, historic city of Bologna! It's home to the world's oldest university, a rich food culture, a UNESCO World Heritage site, and the dancers of the RSCDS Northern Italy Branch.
The weekend classes are open to dancers 36 years of age and younger, but the evening dances are open to all.
The dance weekend is £50 per person. You can pay in full straight away or just pay a deposit for now and the rest later. 
*** Dance program is now available, you can have a look here! ***
Register using the link above! We can't wait to see you there. 
Friday 7th
Registration – Welcome Party
Saturday 8th
Morning SCD Classes
Lunch
Afternoon SCD Classes
Specialty Class
Supper
Evening Dance (open to all)
Sunday 9th
City Tour
More details about the weekend to come.
Anne-Laure Latour & Keith Smith
Musicians - Piano & Fiddle
Keith and Anne-Laure regularly perform together internationally for Celtic concerts and Scottish country dancing. Since meeting in Paris in 2017, they have toured in UK, France, Japan, Portugal, North America and Germany.
​
Anne-Laure is a native of Normandy (France) and has played music since an early age. She dances, plays for Scottish Country Dancing and is a regular pianist of the RSCDS Paris Branch.
Keith hails from Ardnamurchan on the West coast of Scotland and plays both fiddle and highland bagpipes. He features on many CD recordings for Scottish Country Dancing.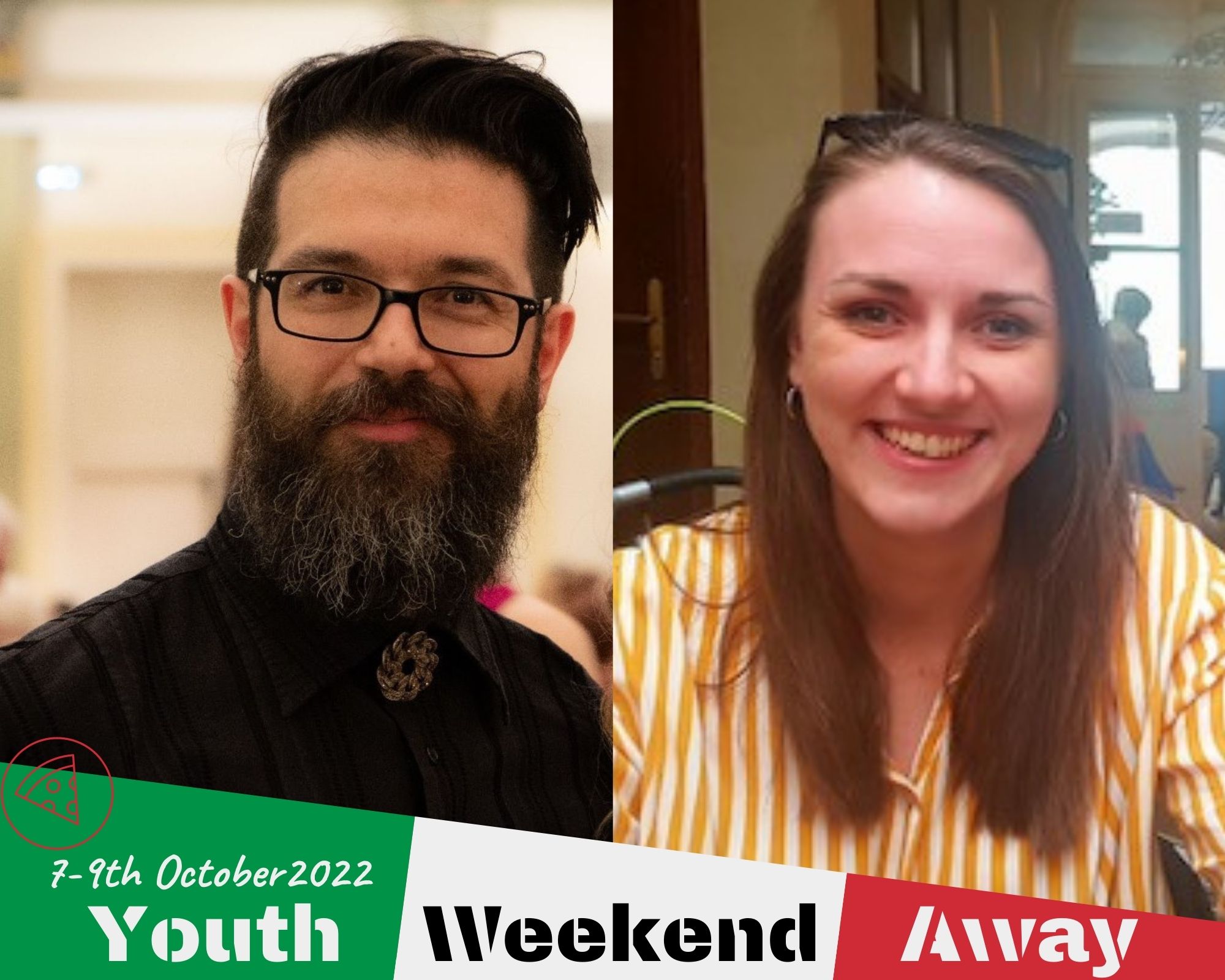 Samuele Graziani & Faye Mather
SCD Teachers
Samuele Graziani, from Bologna, Italy.
Is an engineer and works in the railway sector. He loves to run, skiing and cycling. But Dance is his true passion: he has been teaching Scottish dances and historical dances for more than twenty years, specializing in the 19th century. He took his RSCDS teacher certificate in 2012 and in 2018 had the pleasure of teaching at the St. Andrews summer school. He lives in Bologna, with his wife, his son, his daughter… all dancers.
Faye Mather, from Edinburgh, Scotland.
Faye started dancing when she was 6 and has never looked back! She moved to Edinburgh for her studies (and of course the dancing!) where she then gained her teaching certificate and started sharing her love and enthusiasm for SCD. She is excited to be teaching for the Youth Branch and can't wait to see everyone on on dancefloor soon.
The Youth Weekend Away in Bologna starts in :